Massage Therapy Homeworld Helensvale
Massage Therapy is one of the more pleasant ways to improve your physical and mental health and wellbeing! There are many different types of massage treatments, including: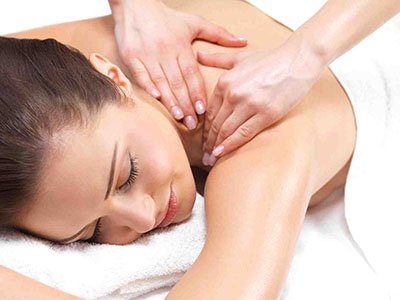 Swedish Massage is a relaxing massage that employs broad based strokes, in a sweeping motion to soothe away your stress and tension. Light to medium pressure is used, best for relaxation purposes.
Deep tissue massage is a medium to firm massage most appreciated by those with muscular aches and pains. Gentle but firm pressure and stretching movements coax away tension from the muscles and break down adhesions caused by over-use or trauma. Equally good for sports injuries or over-use in the garden.
Lymphatic Drainage is a light and gentle massage that encourages fluid and toxins' drainage through the lymphatic vessels. This can be useful during detoxification or after removal of lymph nodes.
Sports Massage is ideal for either pre or post sports to help muscles prepare for rigorous activity, and prevent injury.
All of our remedial massage therapists are fully qualified and use appropriate towel techniques for your comfort and dignity.
Tuesday
8:00 AM - 7:00 PM
Wednesday
8:00 AM - 7:00 PM
Thursday
7:00 AM - 7:00 PM
Saturday
7:30 AM - 1:30 PM